5 Unique Restaurant Digital Promotion Ideas to attract more customers
The competition among restaurants in the F&B industry has never been more intense, especially with prevalent cash flow issues and minimal foot traffic arising from the recent COVID-19 pandemic. Despite the gruelling environment, restaurant owners like yourself should not give up just yet.
In this blog article, we will discuss 5 marketing ideas that you can implement digitally to attract new customers and engage existing ones.
1) Kickstart your Loyalty Program
Loyalty programs are evolving to adapt to the way customers interact with your brand. Implementing a loyalty program is a good way to grow and sustain market share. Leveraging on a digital space, customers can easily participate in your loyalty program and keep track of their loyalty points, motivating them to return to patronise your restaurant.
Brands like Starbucks and Pizza hut are experts at loyalty marketing. One of the reasons for their loyalty program's success is attributed to its design – it gets users excited to complete their collection of "stamps" on their loyalty card as they gain a sense of accomplishment.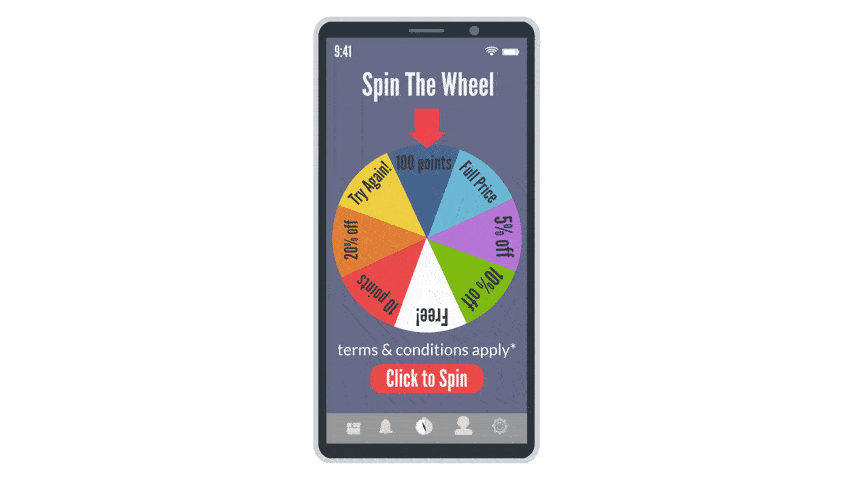 2) Engage with a Daily Spin the Wheel Offer
A Spin the Wheel is a fun, engaging and most importantly, an effective digital marketing strategy for your restaurant. Despite being a simple game, a Spin the Wheel triggers a rush of excitement and a sense of anticipation.
You can offer various incentives associated with your restaurant on your wheel and allow paying customers to spin the wheel and stand a chance to win vouchers, social rewards or coupons.
With a Daily Spin the Wheel Offer, you can engage customers with attractive rewards and motivate them to return to your restaurant- a win-win situation for you and your customers.
Moreover, customers are more likely to respond positively to something when they feel an emotional connection, and a Spin the Wheel is the perfect tool for establishing a bond between you and your customers.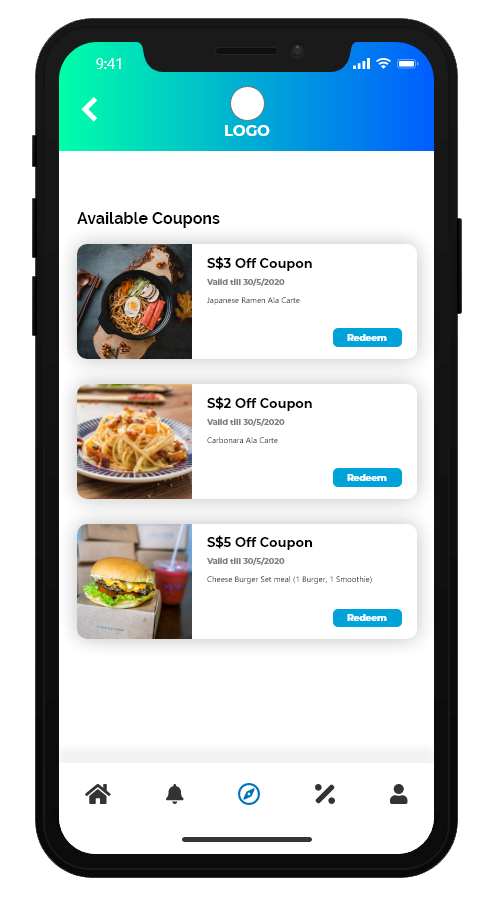 3) Offer Real time Incentives & Capture New client data
Offering incentives to diners after their meals is a common yet effective technique that many restaurants use. As you reward your diners with real-time incentives, they will need to fill up an online form with their personal information such as their name, email and mobile number beforehand. With the gathered data, restaurants can determine a target demographic to focus on when pushing marketing promotions.
According to Adobe Digital Index, 8% of visitors deliver over 41% of the total revenue due to repeated purchases. With the help of incentives, your restaurant can substantially boost the number of returning visitors.
4) Respond to customer reviews (Humanize your brand online)
Acknowledging and responding to poor customer reviews online is a way to show customers that you care about their opinion and sincerely wish to improve their customer experience.
As a means to improve your services, you should regularly monitor customer reviews to ensure that your restaurant operations are running smoothly and your customer service is up to standard. Any poor reviews should be viewed as constructive criticism and an area of improvement to work on. Customers will surely appreciate when you listen to their feedback and take the effort to resolve them.
5) Work with micro influencers or food bloggers in return for food vouchers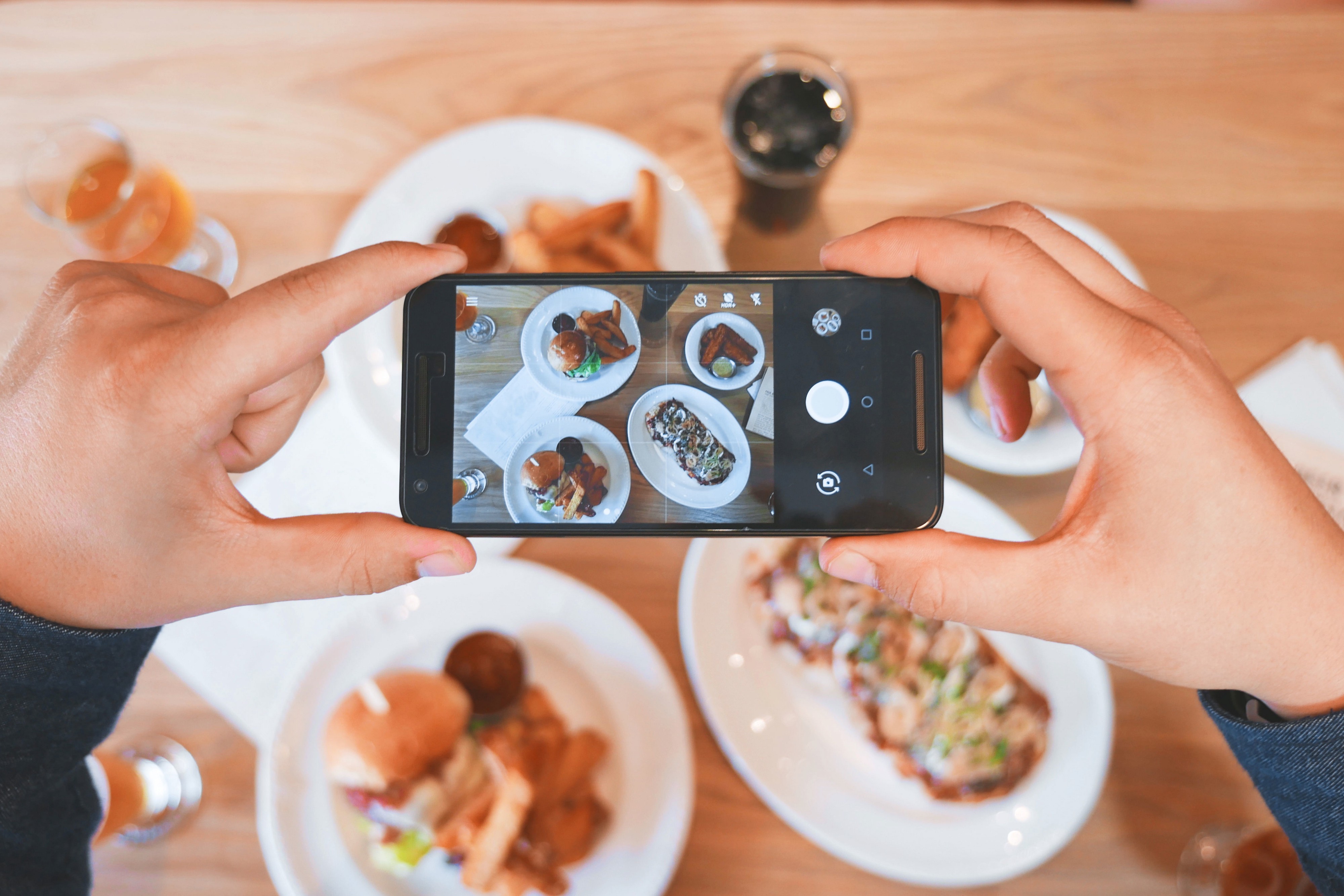 Due to their huge fan base and niche following on social media, collaborating with influencers is an effective marketing strategy to capture your customers' attention. Customers trust your brand more when their idolised influencer is endorsing your brand and thus, will be curious to visit your restaurant.
Influencers have a lot of "influence" on their followers, so when they write about you or dine at your restaurant, it is ought to create buzz online. Having an Influencer Marketing campaign in place can help you reach out to a large untapped market and grants your brand credibility for being supported by an influencer.
With the advent of technology, restaurants need to embrace digital marketing to stay relevant in this competitive F&B industry. Implementing the above digital marketing ideas are only a few of the many ways to engage your customers.
As long as you have set a defined and attainable goal for your restaurant, the only step remaining is to identify which of the above promotion ideas fit your restaurant best. Hopping on trends such as gamified incentivisation, loyalty programs, and influencer marketing can significantly boost your sales & patronage, build customer loyalty, attract new customers and increase the retention rate of existing ones.
Hence, restaurants that are able to successfully implement digital marketing at its full potential are the ones that will strive in this competitive environment.